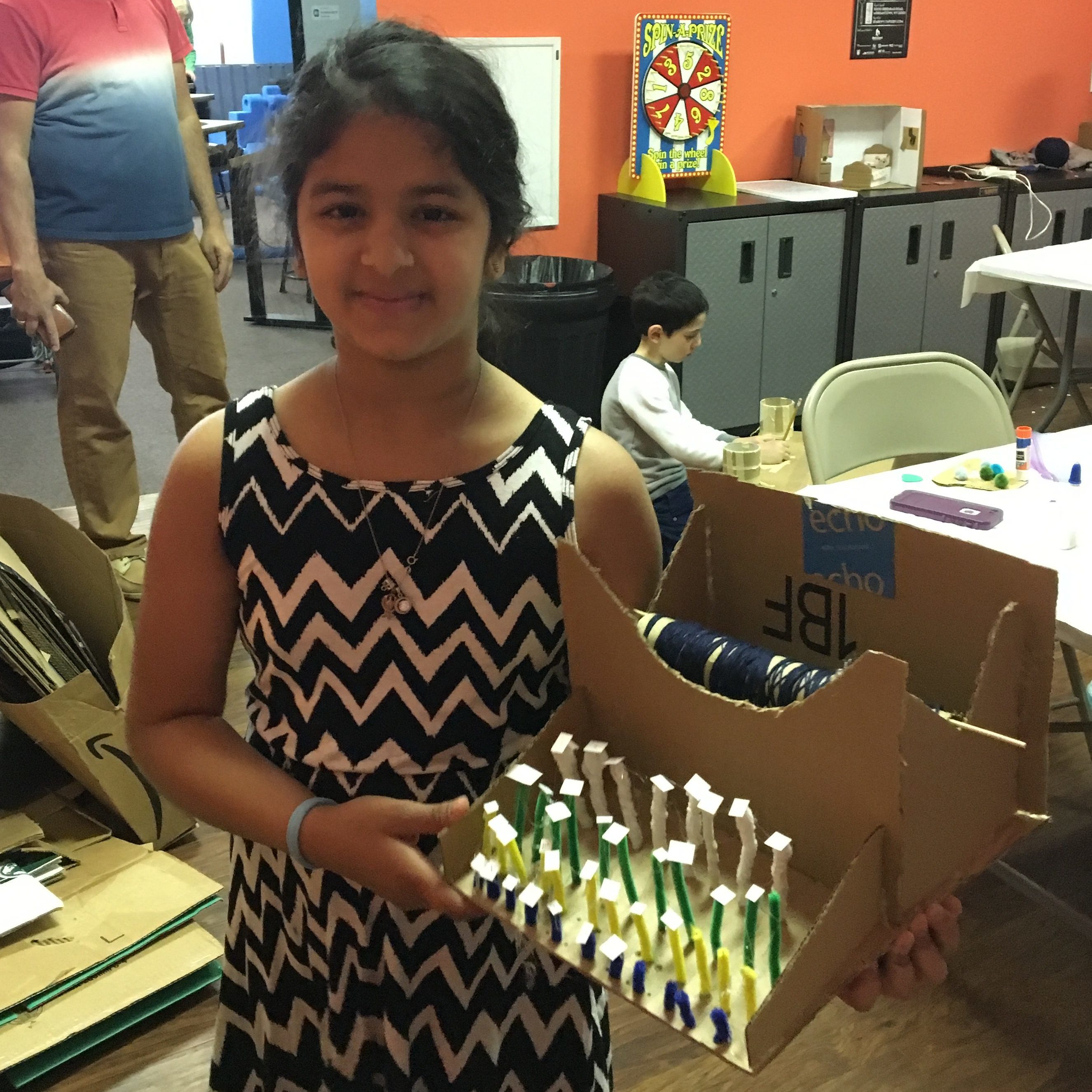 Come to Spark! Imagination and Science Center to create and build with cardboard during Cardboard Creations Day. Join us at Spark on April 17 from 10 am to 1 pm for this unique event.
A cardboard box can be so many things, a doll house, an arcade game, a space ship and so much more. Spark will provide the materials and visitors will provide the imagination at our first ever Cardboard Creations Day.
Spark staff were inspired to have a Cardboard Creations Day after deciding to offer Cardboard Automata makers programs and after watching the documentary, Cain's Arcade.  Creating something new from old boxes and cardboard is not only fun, but also allows participants to use problem solving and engineering skills while they stretch their imaginations. We are excited to see what children and adults make when given the opportunity to let their creativity show.
Admission is $6 per child, $2 per adult for non-members and free for members.