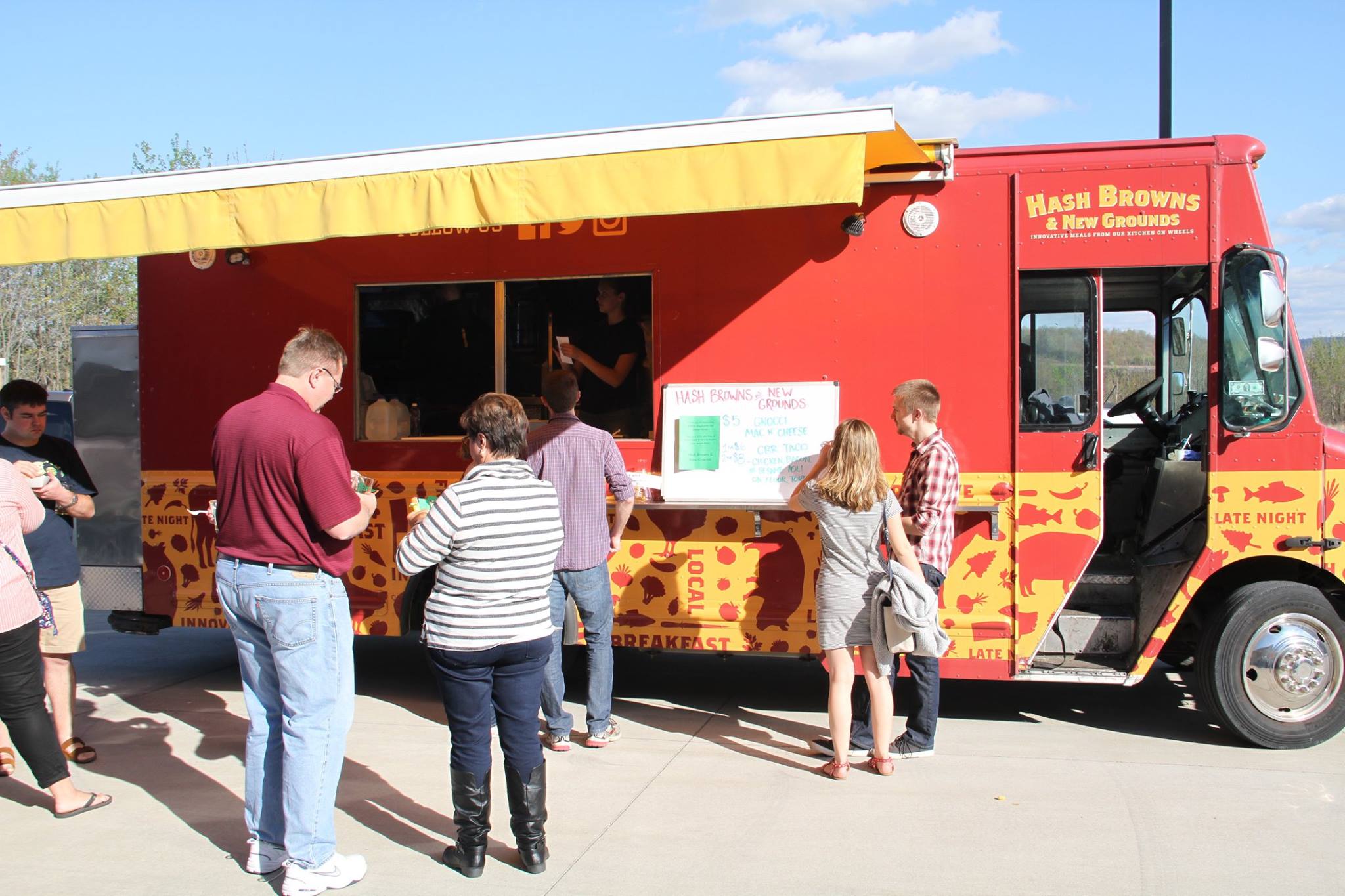 Enjoy craft beer, delicious food, and great music at West Virginia Bites and Brews.
Spark! Imagination and Science Center is hosting the 2nd Annual West Virginia Bites & Brews on Saturday, April 22, 2017 from 5 – 9 pm. at the WV National Guard Readiness Center at 90 Army Way in Morgantown.
West Virginia Bites & Brews offers attendees samples of "bites" from local food trucks and mobile vendors as well tastes of several microbrews.
Participants will have a great time at West Virginia Bites and Brews. When you arrive at Bites and Brews, you will be given your very own Spark mug. Those who purchase the full bites and brews ticket will have the opportunity to use their new mug to sample the many craft beers. Those with the full ticket and those with a bites only ticket can sample the food and dessert vendors. We will also have a special coffee roaster and beverage truck for all to sample this year. While eating and drinking, live music will be provided and guests can participate in raffle drawings, purchase more food and beer, and bid on great auction items. We will also have a "bling bar" where visitors can make a small donation and create a light-up accessory such as a bow tie or pin. Cost is $40 per person for "bites and brews" and $30 for "bites only". There is a $5 discount per ticket when purchased before April 1, 2017. Tickets are available at the Museum and online at sparkwv.yapsody.com.
All proceeds benefit Spark! Imagination and Science Center, a not-for-profit 501(c)(3) organization dedicated to inspiring people of all ages to explore science and the arts through interactive exhibits and educational programs. Bites and Brews is sponsored by Bad Lizard Granite, Northwestern Mutual, Crossroads Property Rescue, The Sign Shop, Med Express, and Bob Burdette of State Farm. If your business would like to join as a sponsor, please call 304-292-4646
Current craft beer competitors are Mountain State Brewing Co., Morgantown Brewing Company, Big Timber Brewing, Parkersburg Brewing Co., Mountain State Beverage bringing Bridge Brew Works, and Mountain Dragon Mazery. Dessert competitors are DaisyMoon Bakery and The Cupcakerie, and the food competitors are Atomic Grill, Taziki's Mediterranean Café, Hash Browns & New Grounds, Crab Shack Caribba, and Heston Farms. We anticipate more to join us soon.